Home >
Support the Dutiful Daughter's Family


DongYun, the 'Sister' from Longyan Fujian, attend her college in Guangzhou with her mother who has paralyzed for 14 years. Her experience arouses the nationwide media attention.
When the general manager of Guangzhou Delun Dental gets to know DongYun's experience, he contacts the reporter and expresses his intention to help DongYun fulfill her wish. Delun Dental is in short of an accountant and the manager hope that he can deliver the position to Dongyun's elder sister. 'If DongXue is competent in her job, we can also rent a flat for her and make our greatest effort to help her.' DongXue-DongYun's sister said that she personally prefers the job as an accountant and she wishes to develop in this career.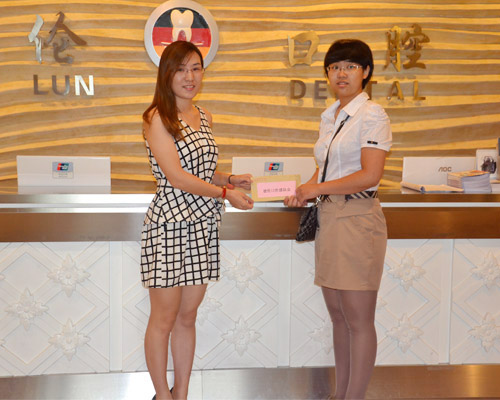 When interviewed by the reporter, DongYun said that during the week her sister has been to several companies for interview and had a good impression on Delun. When Xue came back from the interview of Delun Dental, she tells her mother 'It has a comfortable environment there. I can smell a faint scent as soon as I step into the door. The office has wall of transparent glass, therefore the outside landscape is within a glance. All the staff smiles to me affectionately. Besides, the chief financial officer is a very approachable person, who is also from our hometown longyan.' After a short discussion of the whole family, Xue chose Delun.