Home >
Cleo of Evergrande F.C Chooses Delun


April 23, 2012, famous football player Cleo of Evergrande F.C, came to Delun to experience the teeth care. He is the third sports star who has chosen Delun. Together with R & F coach Farias, Evergrande foreign aid Muriqui. When Cleo made his first appearance, all the staff was amazed by this tall and handsome football star.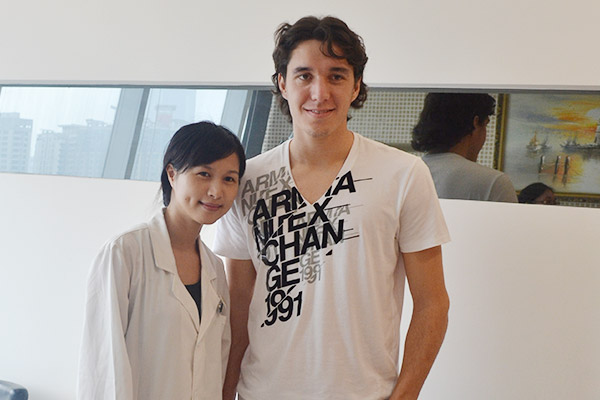 Cleo often endured intense toothache in the football match. He decided to give their teeth an overall treatment, so as not to impact him on the course of play. His Teammate Muriqui highly recommended Guangzhou Delun Dental.
Professor Adib, Dean of Delun Dental, also comes from Brazil. When Cleo heard of this, he immediately made a reservation via his assistant through telephone. In the appointment time, Cleo met Dean Adib, and both talked happily in Brazil dialect. Then, Dean Adib organized a medical assistance, remedied Cleo's issued teeth patiently, and made an overall treatment for Cleo.
After the dental treatment, Cleo's toothache has disappeared, he also feels cool and comfortable in his mouth. Dean Adib said that he was Cleo's loyal fan who admires Cleo's skills very much. Cleo feels grateful for Adib's support, and he also said: 'The dental service here is very good, just the same as dental services I experienced in foreign countries. I will introduce more of my team to come here in the future.'